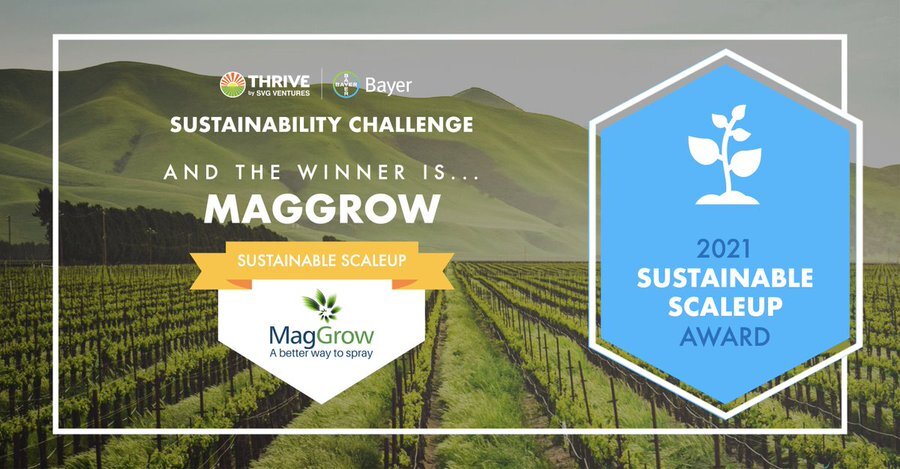 We're delighted to inform that MagGrow has won the Thrive Bayer Sustainability Award 2021 – Scaleup category for our commitment to supporting more sustainable food production.
As a winner, MagGrow will have the opportunity to explore a proof-of-concept pilot project with Bayer, receive automatic nomination for THRIVE's TOP 50 listing, and gain access to Bayer resources and THRIVE's ecosystem.
"On behalf of the brilliant MagGrow team, I am absolutely delighted that we have won the Thrive Bayer Sustainable Scaleup award. I strongly believe that Bayer and MagGrow share the same goal which is to support farmers everywhere in the sustainable intensification of global food production whilst protecting the environment. I very much look forwarding to collaborating with them to achieve this goal" said Gary Wickham, CEO & Co-Founder of MagGrow.
The 10 finalists pitches and the winners announcement are available to watch here: