Crop Science At MagrowTec
At MagrowTec, we are committed to establishing strong scientific foundations for our technology, this is at the heart of our strategically designed research program, which is core to our business success.
Our Research Centre supports two areas of activity: Applied Research relating to field trials and Crop Science, and Industrial Research & Engineering Support strengthening the foundations of our technologies and new areas of research activity aligned to MagrowTec's strategic plan for gaining international recognition as a leading application technology company.
As part of MagrowTec's ongoing commitment to our customers, our Crop Science team conducts extensive research to make sure the full benefits of the MagrowTec system can be achieved, every time. This enables growers to quickly regain their initial investment through reduced input costs and potential increased productivity.
Our team conducts field studies globally to provide users with the set-up advice that will enable them to consistently achieve their spray goals, whether that's superior plant coverage or reducing spray volume. We can also provide our customers with further options to improve their spray efficiency.
Knowing the variety of crop types and various spraying practices we understand the importance of working directly with our customers on their farms to quantify the benefits and efficiencies that they can expect to see from the MagrowTec system, which can introduce significant cost savings as well as reducing their environmental impact.
Pests, diseases, and weeds are serious issues for growers with potentially devastating effects on yields if left uncontrolled. As the portfolio of chemical products available is reduced year on year, it becomes even more important to ensure the most efficient spray practices are followed, and this is where MagrowTec really helps. Improving efficiency ensures that the active substance is applied to the target site with the minimum of waste.
This ultimately reduces input costs and contributes to good agricultural practice as part of an integrated pest management approach. 
We use analytical methods to determine coverage, deposition, and distribution on a range of targets in order to make clear recommendations for spray efficiency to our customers which we produce in replicated controlled studies through the use of our robotized track sprayer.
For instance, a laser-diffraction droplet analyser helps provide data on different nozzles enabling us to offer guidance on many different spray applications in line with user objectives.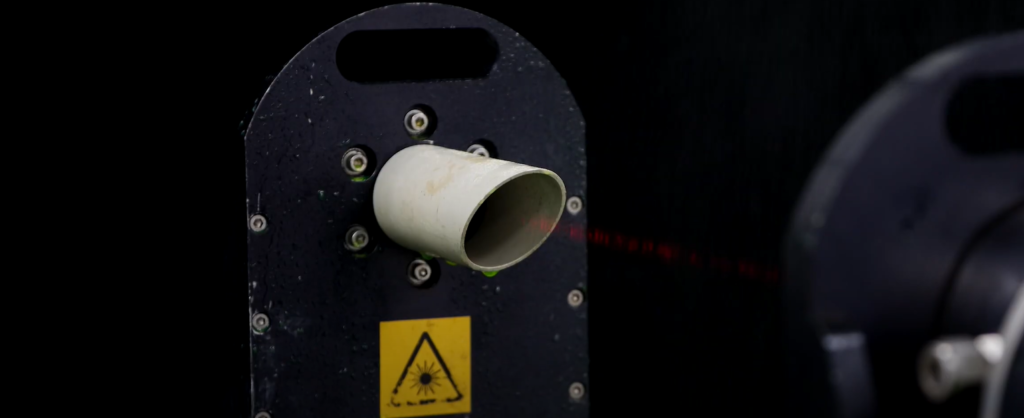 In the future, MagrowTec intends to open similar Research centers to provide essential information in key territories, in recognition of the different challenges faced by growers around the world which will enable data to be generated in the most relevant setting possible on the key crops for that region.