Since launching our innovative products to the market, MagrowTec is delighted to be recognised by a series of industry awards.

Thrive Bayer
MagrowTec has won the Thrive Bayer Sustainability Award 2021 – Scaleup category.

As a winner, MagrowTec will have the opportunity to explore a proof-of-concept pilot project with Bayer, receive an automatic nomination for THRIVE's TOP 50 listing, and gain access to Bayer resources and THRIVE's ecosystem.

NSAI
MagrowTec has received ISO 9001:2015 registration from the National Standards Authority of Ireland,(NSAI). NSAI has issued an IQNet recognized certificate that MagrowTec has implemented and maintains a Quality Management System for the following scope: Design, Development, Management, Delivery and Installation of Spraying Technologies which fulfills the requirements of the following standard: I.S. EN ISO 9001:2015.

GCCA
MagrowTec has been named by the Global Cleantech Cluster Association (GCCA) as a Top 10 winner of its 2016 GCCA Later Stage Awards. MagrowTec was one of just 10 companies from around the world, and the only company from Ireland, to win a 2016 GCCA Award, in the food/smart agriculture category.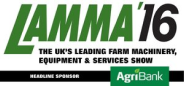 LAMMA
LAMMA, the UK's flagship agricultural trade show, awarded MagrowTec a certificate of merit for environmental innovation.

Speaking on behalf of MagrowTec, CEO Gary Wickham said:

"We are delighted to have received such a prestigious award as we launch into the UK market later this year. We believe this award is testimony to the transformational environmental benefits which MagrowTec's superior drift reduction and superior coverage deliver."
Fieldays
MagrowTec has won the International Innovation Award at the 2020 Fieldays Innovations.

Announced live on Fieldays Online, by New Zealand Minister of Agriculture, Hon Damien O'Connor, MagrowTec secured the top spot with their cutting-edge crop technology which seeks to reduce spray drift while maximising efficiency and output for farmers.

THRIVE
MagrowTec has been named winner of the 2016 Thrive Accelerator Sustainability Award, at the 2nd annual Forbes AgTech Summit held in Salinas, California.
The Forbes AgTech Summit brings together over 500 of the smartest and most entrepreneurial minds in Silicon Valley and global agriculture to tackle some of the world's most critical challenges.

NATIONAL PLOUGHING ASSOCIATION
MagrowTec won two Awards at the 2016 Innovation Arena Awards, held at the National Ploughing Championships in Screggan, Tullamore, Co. Offaly.

The company won the Sustainable Agriculture Start-up Award and the Best Competitive Pitch Award. The 2016 Innovation Arena Awards recognise innovative agri-tech capability and new product development in the agriculture sector.

The winners of the Gold Medal Awards, sponsored by Enterprise Ireland, Irish Farmers Journal, and the National Ploughing Association (NPA), were announced by Mary Mitchell O'Connor TD, Minister for Jobs, Enterprise, and Innovation.