Irish Farmers Journal on 04 October 2020 – Lorcan Allen looks back on the success of Irish ag-tech company MagGrow, which first tasted success at the 2016 Innovation Arena.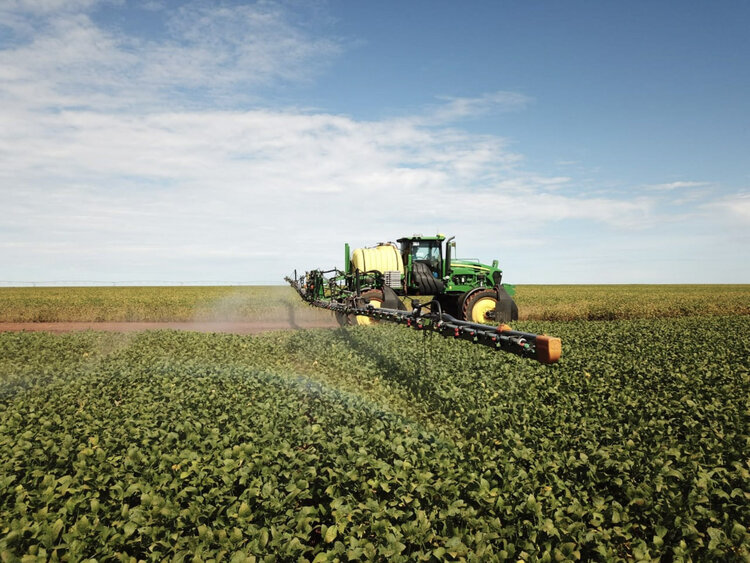 Although Ireland is a small market, the agtech sector here is thriving and we're seen as a real global leader in this area. This is perhaps no surprise given the importance of agriculture to the Irish economy, which acts as the perfect testing ground for new ideas and ag-tech inventions.
Thankfully, we continue to see a healthy pipeline of agtech innovations continuously emerging in Ireland year after year – be it from private startups to spin out companies from research institutes.
Nurturing this pipeline of innovation is key to ensuring good ideas get the technical and financial support they need to get off the ground.
One of the main reasons that Enterprise Ireland and the National Ploughing Association host the Innovation Arena every year at the Ploughing is to try to identify emerging companies in agtech so they can be given as much support as possible on their growth journey.
Guidance
For early-stage startups, the advice, guidance and feedback they receive from the judging team at the Innovation Arena can be hugely valuable at a very delicate stage of the development of a business.
While not all companies are guaranteed success, many of the entrants to the Innovation Arena over the last decade have gone on to achieve some major global successes.
A good case in point is MagGrow, the Dublin-based company that specialises in precision agriculture.
Led by chief executive Gary Wickham, MagGrow is a startup company that was spun out of NovaUCD. The company burst on to the scene after it developed a clever piece of technology that uses magnets on the booms of sprayers to reduce spray drift by up to 70% and reduce water usage by up to 50%.
At a time when farmers are under enormous pressure to reduce the environmental footprint of food production and with the EU targeting a sharp reduction in pesticide use over the coming decade, new precision spraying technologies like what MagGrow has developed will be key in helping farmers meet future sustainability targets.
MagGrow first began to make headlines in Ireland after it entered the 2016 Innovation Arena, where the company was awarded a gold medal in the sustainability category for a startup company. The Innovation Arena judges were impressed by MagGrow's unique magnet technology to dramatically reduce chemical usage on farms.
The Innovation Arena win came on the back of other successes that year for MagGrow when its was named the winner of the Thrive Accelerator Sustainability Award for 2016 at the highly prestigious Forbes agtech summit held in Salinas, California.
While these awards don't directly add to the bottom line, they are crucial milestones for a startup company in its growth journey and recognition that the business is on the right track. If we look at where MagGrow is today it has gone from strength to strength by raising significant sums of venture capital finance and building sales in a number of international markets.
Venture capital
Today, MagGrow has raised more than €18m in venture capital finance to help develop its precision crop technology. The company now has a team of more than 30 people with operations in the US, Canada, South Africa, Australasia and Europe.
The most recent cash investment for MagGrow came earlier this year when it completed a €6m series A funding round that will help finance the development of its manufacturing capabilities as well as accelerate R&D work on new products.
The €6m investment in MagGrow was led by Astanor Ventures, a Brussels-based investment firm, along with contributions from other international investors, including WakeUp Capital.
On top of this, MagGrow CEO Gary Wickham was recently selected as a finalist in the 2020 EY Entrepreneur of the Year competition.
MagGrow has clearly come a long way since it first made waves at the Innovation Arena back in 2016 and looks set to develop into an established player in the Irish agribusiness sector over the coming years.
For startup agtech companies thinking of entering next year's Innovation Arena, MagGrow's story shows how far a business can come in just a few short years following a successful pitch at the Ploughing.