MagrowTec technology provides a cost-effective and sustainable environmental solution to a customer's needs and makes a real difference to their bottom line. We now have many customer success stories across different geographies and crop types that illustrate the tremendous benefits of the MagrowTec technology. Take a minute to sample some stories and understand how MagrowTec works with our customers every day.
AIRTEC SPRAYERS, INC - US
"What was really interesting with MagrowTec is we're spraying out on plastic and we're not wetting the plastic.

All the spray material is staying in the canopy,  so I feel pretty confident that the combo we put together down there is doing the job."

Click here to watch the video testimonial https://youtu.be/JOchETfyVyQ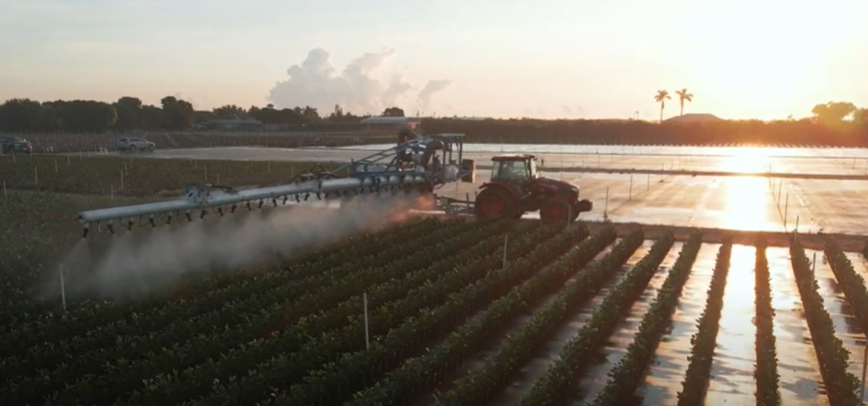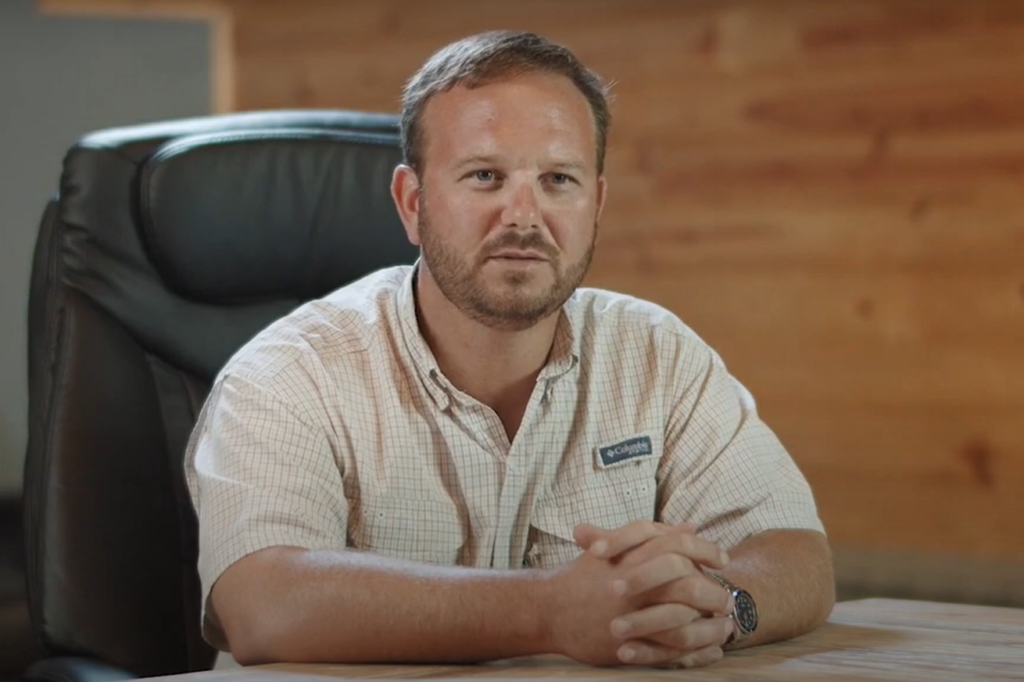 JOHN SEELY
BELFORT LAKE PLANTING COMPANY, US
"We've had zero problems out of the system. We haven't had to do one thing to it. As far as upkeep in the maintenance, there's none. We've done some test strips where we actually reduced chemical and water by 50%, and there's absolutely no difference thus far, so that's pretty amazing. That's very amazing actually. It would save the farmer a tremendous amount of money."
Click here to watch the video testimonial https://youtu.be/YGInFIMck5k
"Implementing MagrowTec's technology on the sprayers really allows us to limit the drift, improve the quality of the droplets and the coverage on the crops."
Click here to watch the video testimonial https://youtu.be/KANPFnNDQXE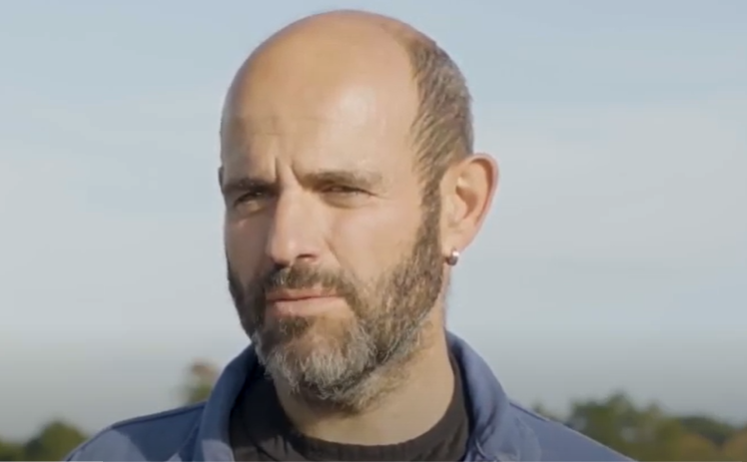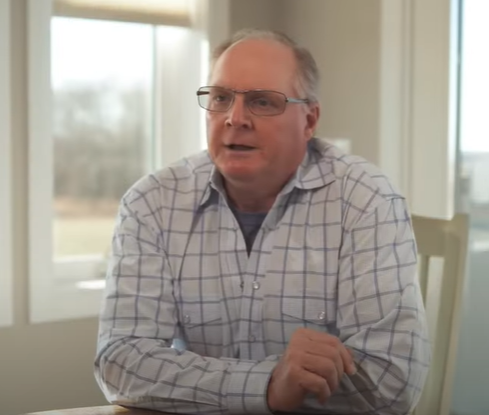 HOWARD BYE
AVONLEA FARM VENTURES, CANADA
"I can apply recommended label rates, get better coverage, and better kill of weeds and insects. I have more flexibility in reducing rates of water that I use. I can also reduce the amount of chemical that I use, which ultimately saves me money.
I'm able to spray 25% more ground with a tank full of spray than I would if I had a conventional unit. Because of the low drift, if it's a windy day, I'm confident that I can spray in another five to ten mile an hour of wind and know that my product is hitting its target."
Click here to watch the video testimonial https://youtu.be/tpvPoC9J7-A
"As soon as you turn the sprayer on, you could tell 100% difference. On a normal day, average, not pushing it hard, I was getting 500 acres a day. In that same sprayer now, I can get 800 to 1000. $300,000 sprayer and instead of having two, I went to one. Cut my rates and do the same amount of acres with one sprayer as I was doing with two."
Click here to watch the video testimonial https://youtu.be/TB-BuF6HLT4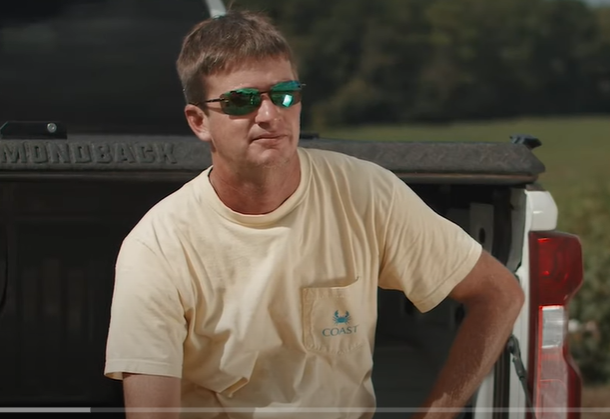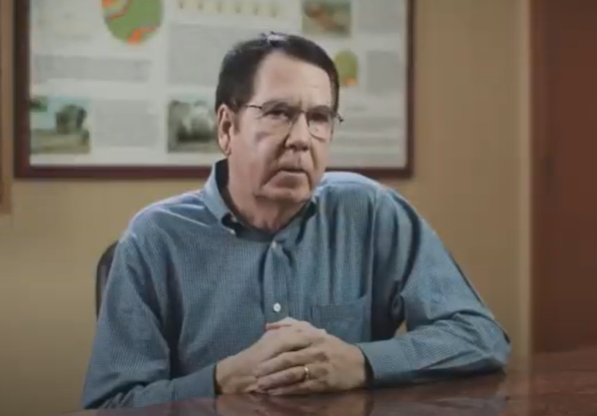 JERRY BRIGHTBILL, PRESIDENT
SOUTH PLAINS PRECISION AG, INC, US
"I think [MagrowTec] it's probably the thing that it's going to revolutionize all spraying of any type of insecticide, herbicide, or agriculture products of any kind. I have no moving parts. Nothing wears out. I can move it from sprayer to sprayer.
We're actually getting better coverage with less chemical on the plant than we would at 100% with a conventional sprayer. I got a dead weed, I've saved some chemical and I've gone over more acres."
Click here to watch the video testimonial https://youtu.be/DPtW5d7_sco
"We didn't do any scientific side by sides, but I had seen others that had been done, I could tell by observation that our drift was less and the coverage I felt like was getting superior coverage, but the main thing is performance, penetration coverage, performance, that's what we're looking for. With MagrowTec system I'm confident, I'm getting better canopy penetration, less drift, sometimes even eliminating drift, but much less than we would with conventional systems."
Click here to watch the video testimonial https://youtu.be/zS4zEQyur0w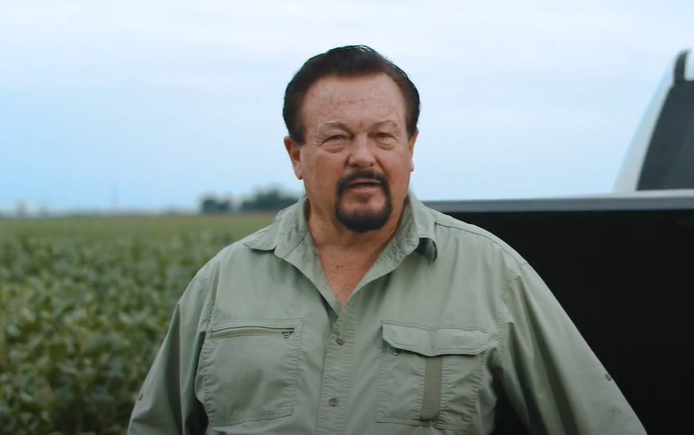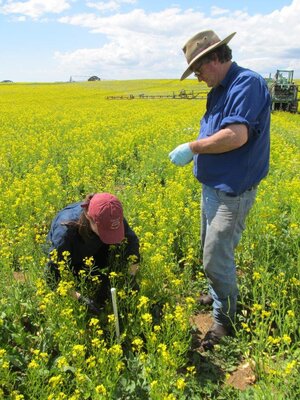 ANDREW KENNEDY
KENNEDY SPRAYING SYSTEMS, AUSTRALIA
"A client's wheat crop was showing high signs of disease from stripe rust. At this point, we were unsure if we could control the rust with a heavy application rate of 150 – 160L water rate per hectare. Using the MagrowTec system we went in with a water rate of 60L and not only prevented further disease but managed to control the disease. Incredibly, the system clearly demonstrated the increase in efficacy it was generating while using a significantly lower water rate."
Click here to watch the video testimonial https://youtu.be/fWWC94f7LVQ
Maatschap Schuiling, Arable Farmer, The Netherlands
"25% savings on spraying agents and water consumption"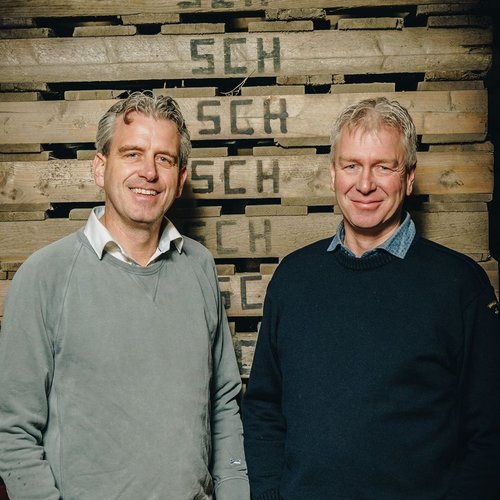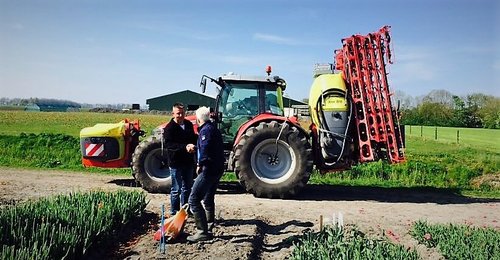 Ton Bruin, j&t bloembollen
"We are very much satisfied with the drift reduction and coverage on the crop of the MagrowTec system.
The drift reducing technique, recognized by the TCT, offers us the possibility to use the necessary spraying agents within the legal framework."
Carlos Rocha, Owner
Rocha Berries LLC
'The MagrowTec technology is a very simple system and it can be very easily fitted onto a leafy green sprayer. I can definitely see more adhesion with the MagrowTec system compared to conventional spraying without any adjustments''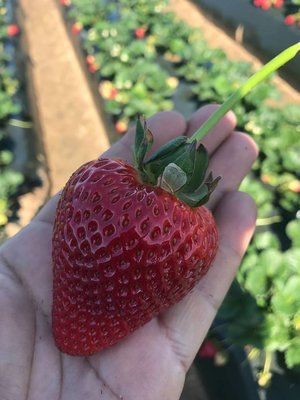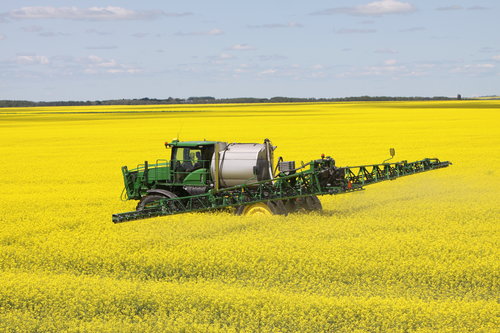 Nolan Nykolaishen
Farm Director,
Nykolaishen Farm, SK
"In 2017, we fitted the MagrowTec system onto two of our sprayers. On several occasions, we ran our conventional sprayers alongside them in the same field and you could clearly see the improved drift control that was delivered by the MagrowTec technology. We are so happy with the performance of the technology that we are fitting all four of our sprayers with the system for 2018."
Ryan Brantley, Director
Caliva
''I cannot say enough good things about MagrowTec backpack sprayers. This technology allows us to achieve superior coverage in less time than any other sprayer out there. We are now able to effectively manage pests and diseases in dense canopies. Keeping our plants healthy and our product superior and clean.
Thank you MagrowTec!''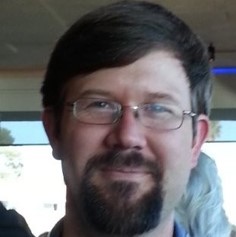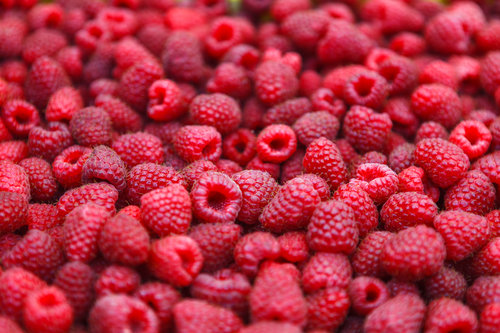 Bulmoro Ramirez, OWNER
B&E Berries Farm
"We are delighted with our experience of using the MagrowTec technology. Our spraying operations are more efficient and we are seeing consistently better crop coverage and yield results through our use of MagrowTec."
"We were one of the first to use the MagrowTec solution in our area and have been delighted with the service and the results. We are firm believers in the benefits the technology has brought to our spraying operations".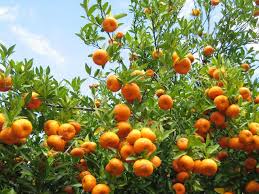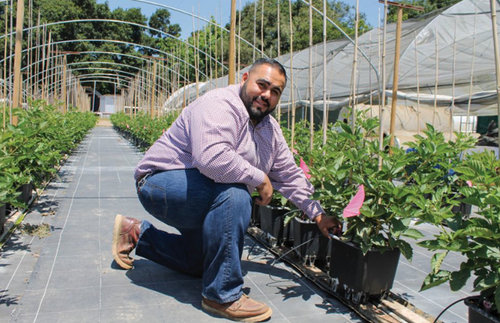 "We are really happy with the MagrowTec people and their technology. Their team worked alongside ours to help ensure we optimised our use of the technology and derive maximum benefit from it. This was illustrated when we did a trial using a conventional spray rig v one fitted with MagrowTec and we achieved a 40% reduction in application rates while delivering the same crop coverage. We will be recommending an additional rollout of this technology in our operations. Thank you MagrowTec"
Istvan Foldi – farm owner
Szeged, Hungary
'We are extremely happy with our experience of Magrowtec. Because of its superior drift control, it has allowed us to spray our crops exactly when we need to spray, especially in the windy conditions we experience in our area. This ensures we have optimum disease control at all times. In addition, MagrowTec has significantly increased coverage of spray on our crops which will allow us to save 15%+ on input costs going forward.'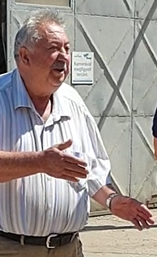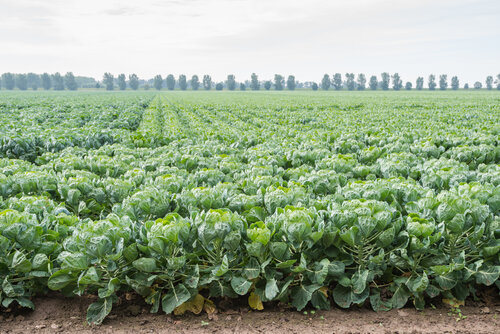 "My contract sprayer recently trialed a sprayer fitted with MagrowTec versus their conventional sprayer on my Brussel sprouts. They achieved a ten-fold increase in coverage on the lower part of the crop and double the coverage on the upper part. As a result, I will be insisting that my contract sprayer uses the MagrowTec technology on my future spraying. MagrowTec is exactly the type of simple technology with clear deliverable benefits that all sprayer dealerships and contract sprayers should be heavily promoting to their growers."
Peter Smits Ph.D., Coordinator Cem, KAVB
"The new spraying technology that MagrowTec has developed will contribute to improving the efficiency of substance use and limiting emissions to the environment. With this, MagrowTec contributes to making bulb cultivation more sustainable. "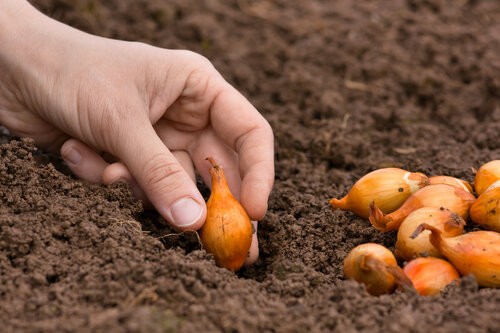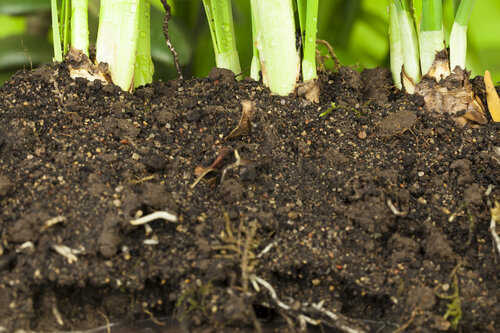 Peter Wit
Wit Flowerbulbs (Bloembollenteler)
MagrowTec gives us the opportunity to combine drift reduction and good coverage without air support and thus meet the 90% drift reduction standard prescribed for the plant protection products we use."
Juryoordeel Potato Europe
"A both simple-looking and effective technique, in the category: why didn't we come up with this before? The technology dramatically reduces the waste associated with conventional crop spraying technology. This results in a reduction of expensive chemical costs, water usage, and labor. It can be retrofitted onto an old or new machine and with that make's rapid penetration into the market possible.''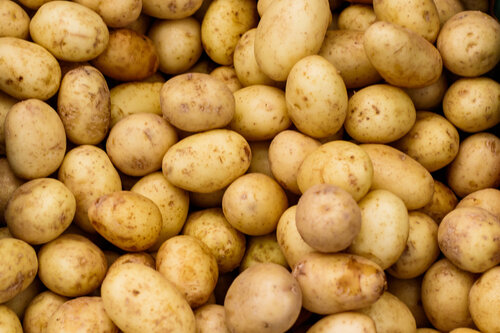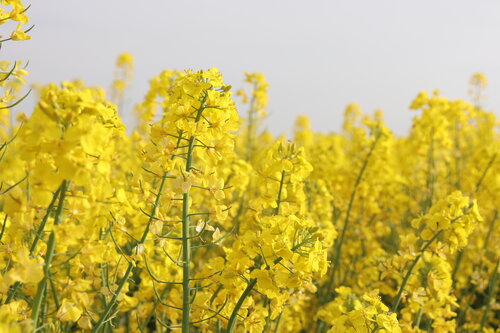 Statek Král s.r.o. – Rapeseed grower
Doksany, Czech Republic.
''I saved money by trying MagrowTec on part of my rapeseed crop. I lowered my application rate by 10% to 180 l/ha, and found that I got the same yield as the rest of my crop, on which I used my conventional sprayer with my normal application rate (200 l/ha). So next season, I plan to lower my application rate a little more, and I expect to make even more savings…"